Online Influencer Tracking
Know the influencer that performs best per campaign.
Understand exactly how each influencer is impacting your campaign goals & know where this traffic is coming from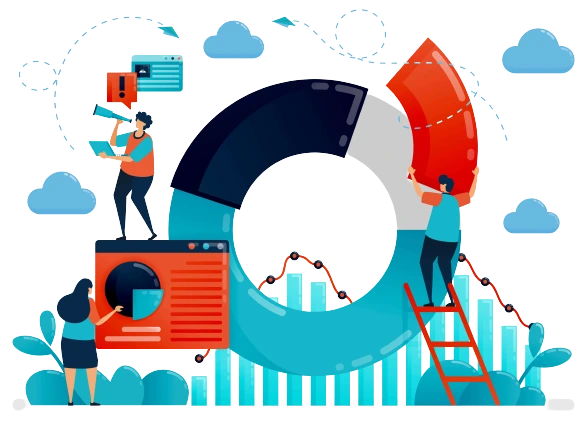 What we offer.
Easy to use dashboard
A very simple and light dashboard display that makes it easy for you to identify the important statistics that are useful to you.
Generate campaign reports with credible traffic data — no more relying on influencer screenshots and hoping that the data shared is accurate and complete.
Manage your influencers from one place
For marketing agents that already have a list of market influencers whom you work with, all you have to do is register them with referex as your inflencers/referrers and manage all your relationships in one dashboard.
Easily manage influencers, get to assign them to several campaigns and filter them by name, campaign and performance.
Track your influencers from across the globe
If you pay by volume of visitors that come in, then this is for you. Know exactly how many visitors a given influencer has brought to your website (campaign) and reward each by the work put in.
Assess your campaigns' performance from different influencers to give you an idea of what works best for your brand and future campaigns.
Pricing
Starter
3 Campaigns
5 Influencers per Campaign
Analytics (visits & locations)
Pro
10 Campaigns
15 Influencers per Campaign
Analytics (all starter, browsers, referrers,devices)
Mail Notifications
Premium
All features in Pro, + more
Multiple Users
Dedicated Support
Export Analytics
Why Referex App!
Perfect tool for digital marketing & sales
Understanding your traffic sources and best performing influencers will help you increase your conversion. Referex App allows you to track all this. Whether it is the number of clicks, the country, device type, or the social media platform source, this data is there for you to analyze.
Tools that simplify work
Referex App comes well equipped with tools to get you started in managing your influencers remotely, tracking their performance for a given campaign and also be in position to generate reports for specific data entries such as clicks, devices, browsers, countries, etc
Links, Redeem Codes, or QR Codes
Make it easy for the influencers you manage, regardless of the means of communication, platform or channel we offer a variety of options to choose from on how each influencer can promote your campaign which all trickles down to simplicity, optimizing marketing strategy, and increasing traffic.